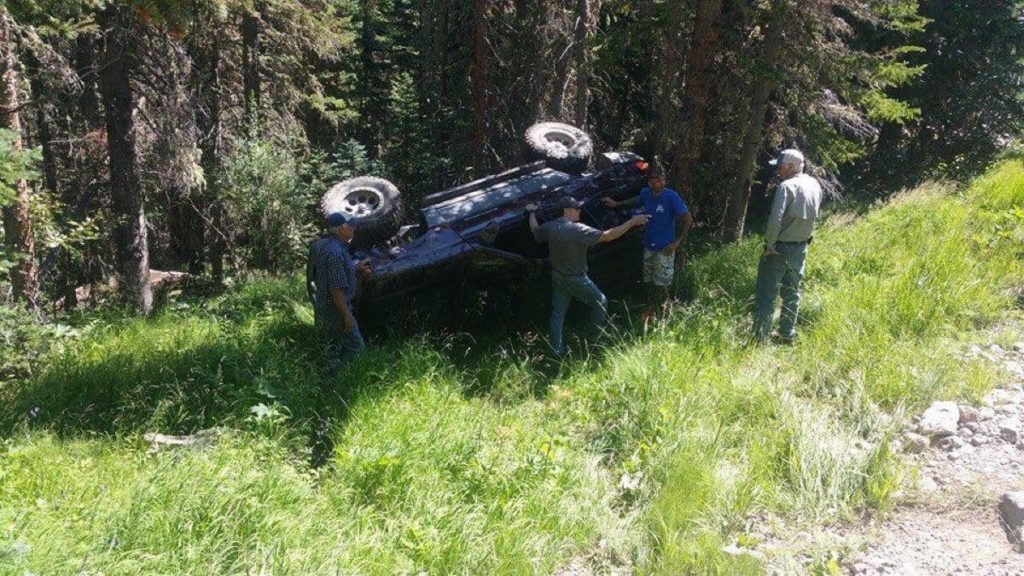 This past Saturday we were asked to recover a rolled over Jeep Grand Cherokee. The recovery went well, run by our Northern Colorado contingent. We had first time winch operators and seasoned veterans. It took three winch rigs and two tie off vehicles. Also took 4-5 snatch blocks, about 12 D-rings and 8 tow straps and tree savers. We used two way radios [until the batteries died] and approximately 10 people. We also had communications with Denver and Fort Collins via hams and were in contact with the Forest Service and Boulder County Sheriff. The driver and it's two additional occupants were not uninjured and took part in the recovery.
Also, no additional damage was done to the vehicle during the recovery. This speaks to the teamwork and preparedness it takes to run effective recoveries. All members were of course volunteers helping out clients no one knew until they asked us for help. It took 4 hours to rig the vehicle and recover it. It took re-rigging several times as the vehicle re-positioned through its progression onto it's wheel and then onto the road. Each time, members climbed the roadside in marshy conditions and fighting mosquitoes.
Our goal is always a successful and safe recovery. Our aim is to do so with no further damage and leave no refuse behind. Other than the marks left in the ground from the roll over, nothing was left behind to ever indicate we were there. Due to the hard work of our volunteers, from winch rigging, winch operating and crowd control, our client's needs were met and finished with hugs and hand shakes all around from the owners. This is why we volunteer. Thank you to all our volunteers for another successful recovery.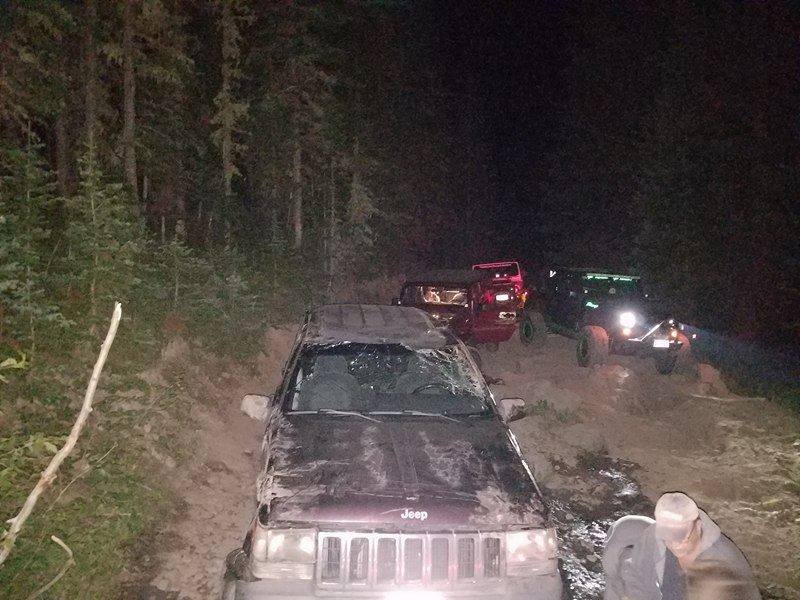 View and comment on Facebook: https://www.facebook.com/CO4x4RnR/photos/a.1591314164501296/1605783116387734/