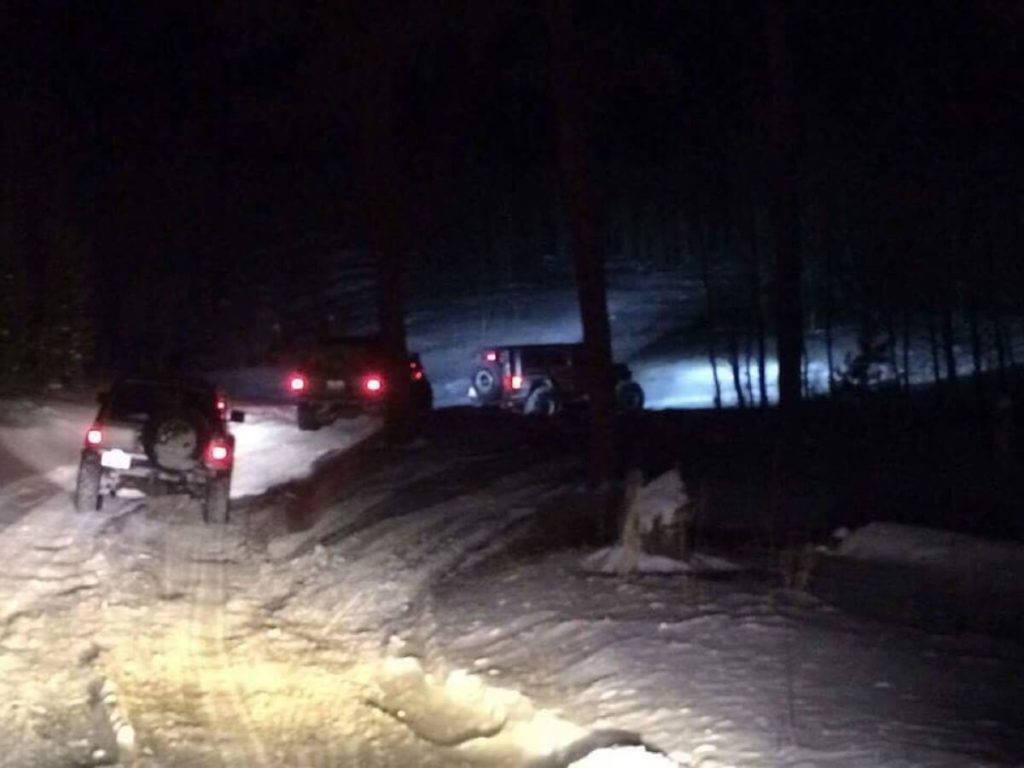 Yesterday we had another recovery. This one was on Slaughterhouse Gulch and a good example of how mechanical issues can bring about a recovery. Our client did nothing wrong, made no mistake and yet needed assistance. This is where the real story begins.
We posted a request as we always do and within an hour we had 5 volunteers. Two more offered as back up support. We also had one ride along. Now, that is not unusual for our amazing volunteer group, what we are so proud of is this: The Broncos game was going on at the time, we are less than a week away from Christmas, it was below freezing and I know several of them left a Christmas Party (and it was a good one) to go help.
The recovery leader had blank paperwork forms in his Jeep 'just in case' THANK YOU VERY MUCH and most of our volunteers had a supply of their own recovery gear including tire chains. This is an example of how our volunteers are gearing up TO volunteer and also help themselves in the end.
The recovery took only a couple hours and finished in the dark. No issues, no injuries or damage and the client vehicle drove home.
Another member of our off road community served THANKS TO OUR VOLUNTEERS in the field and behind the computer screens.
Colorado 4×4 Rescue and Recovery
We Recover The Rockies
View and comment on Facebook: https://www.facebook.com/CO4x4RnR/posts/1666746186958093