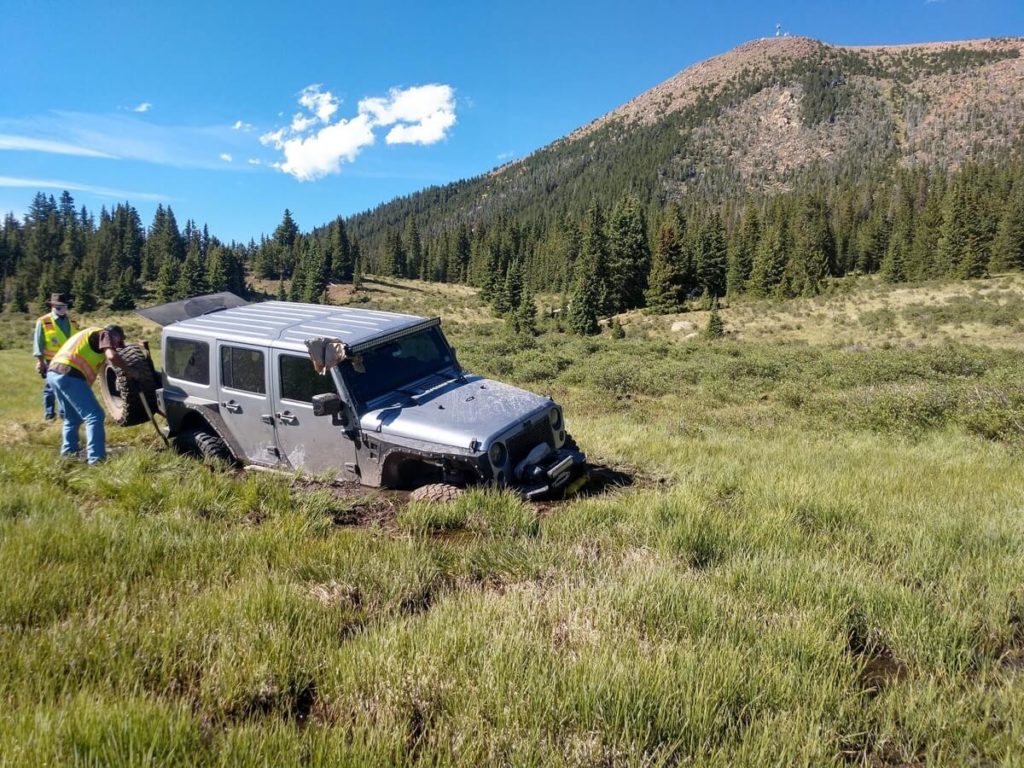 On Friday, July 10th, 2020, Colorado 4×4 Rescue and Recovery recovered the vehicle that was well off trail along route 379 in the Frosty Park/Elk Park area West of Colorado Springs. Like our good friends over at CORE said, we'd like to stress that it is extremely unacceptable for any motorized user to willfully engage in destructive behavior offroad. This matter is taken extremely seriously in Colorado, and is absolutely not tolerated under any circumstances. Continued abuse of public lands like this ultimately closes our beautiful trails to motorized recreation.
Our volunteer team was given permission from the USFS to venture off trail to complete this recovery. We ventured out only as far as absolutely necessary to safely rig and winch recover the jeep in question.
We highly recommend checking out Stay The Trail at www.staythetrail.org for detailed trail maps, OHV registration information, full size trail listings, trail tips and etiquette, etc. And check out CORE and all the awesome work they do to keep our amazing trails open at www.keeptrailsopen.com.
Stay the trail Colorado so we can enjoy our public lands for generations to come!
Colorado 4×4 Rescue and Recovery
We Recover the Rockies
View and comment on Facebook: https://www.facebook.com/CO4x4RnR/posts/2464148983884472