Mission Reports: Kingston Peak, Hamlin Gulch, Gordon Gulch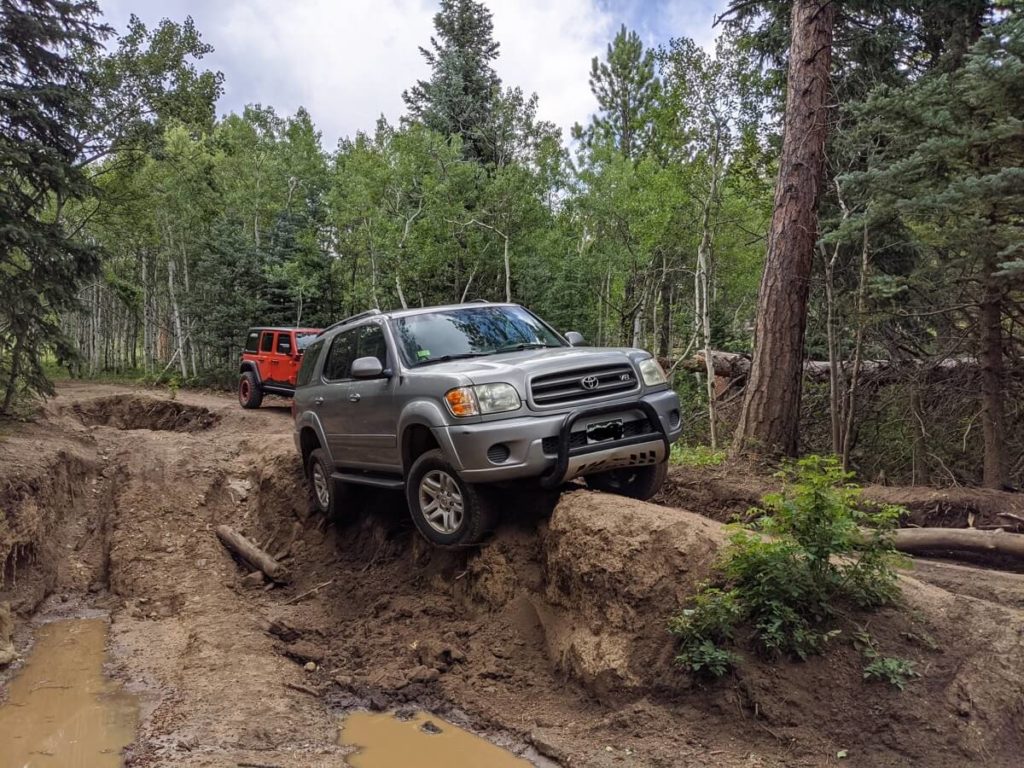 Colorado 4×4 Rescue and Recovery dispatched 3 teams Friday July 31st for various missions!
One assist on Kingston Peak to get a truck with 43s mobile after slicing a sidewall and dealing with stripped lug nuts. Another on Hamlin Gulch to get a Toyota 4 runner back on the trail. And a 3rd on Gordon Gulch to get a Toyota Sequoia recovered that high centered on a very deep washout ledge.
We Recover the Rockies!!
View and comment on Facebook: https://www.facebook.com/CO4x4RnR/posts/2480026332296737