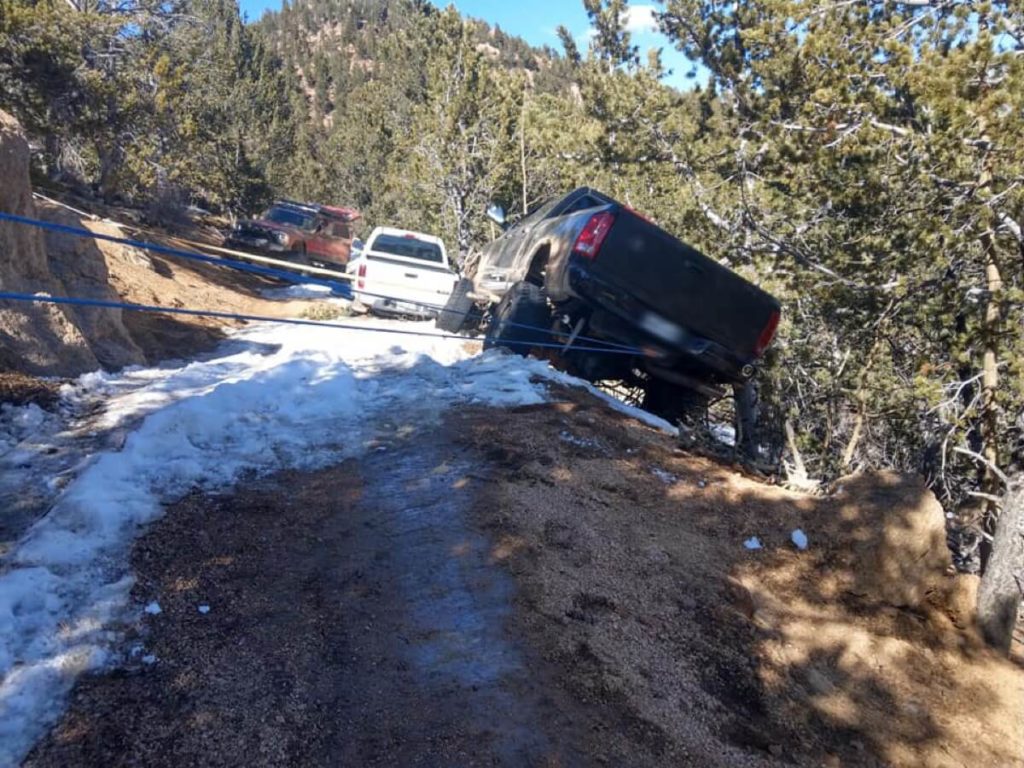 Sunday the 15th Colorado 4×4 Rescue and Recovery dispatched out 8 different recoveries in the back country, and over the prior 13 days, an additional 21 incidents paged out. It is imperative that while traveling in the back country you have the means to recover yourself, have proper clothing for the conditions, and a survival kit in your vehicle.
This is an unprecedented load on the volunteers of Colorado 4×4 Rescue and Recovery.
We will continue to answer the call in your time of need, but it is critical you exhaust your options to self recover first. ALWAYS travel with friends capable of aiding in your recovery.
Snow conditions in the back country are still very deep, and it's not unusual to find drifts in excess of 3 to 4 feet deep. Multiple trails such as Yankee Hill, Pickle Gulch, Switzerland Trail, and trails around the Rampart Range area have been hot spots in the last 2 weeks, and they all have totally impassable areas on them, or extremely slick areas that have been pulling vehicles off the trail.
Please exercise extreme caution in the back country until this snow level lowers. Don't travel beyond your vehicles capabilities! Even our own volunteers will struggle to bust through those soft deep drifts, and ice crusted drifts, to come rescue you. A recovery may turn into an evacuation with your vehicle sitting until spring melt is complete.
View and comment on Facebook: https://www.facebook.com/CO4x4RnR/posts/2372209906411714